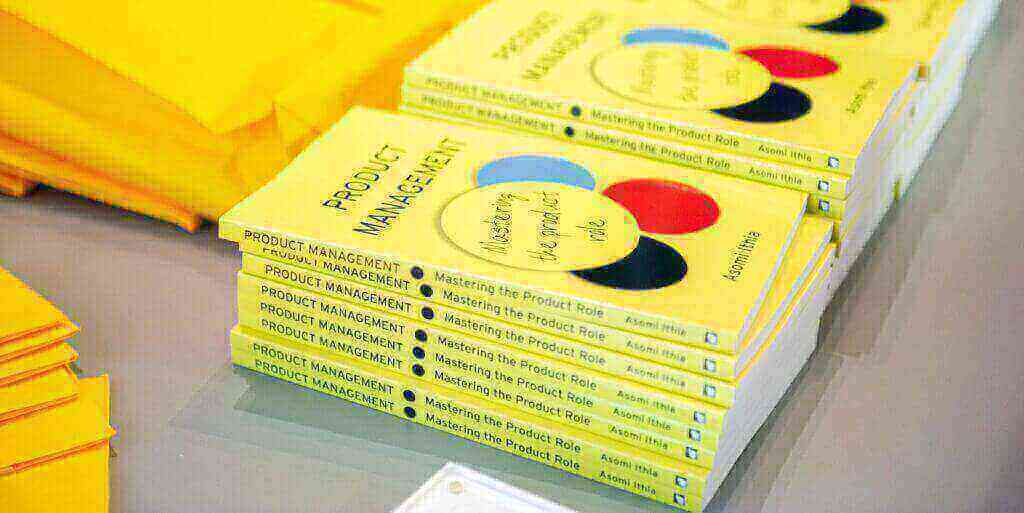 Develop your product management knowledge and skills with one of my 4 books: Mastering the Product Role, Bringing New Products to Market, Managing Existing Products & Understanding Business Context & Focus.
The books help product people get product done – from understanding and aligning to the organisation's aims and strategies to using product management techniques to understand customer problems and delivering and managing products that solve them.
The books are designed to provide a straight-talking and pragmatic approach to the spectrum of activities required to create, deliver and manage products that create value for your customers and business.
With a friendly and personable tone content is brought to life with references, diagrams, illustrations, examples, case studies and quotes from over 50 interviews.
"Straight talking and no hype, this book was a grounded approach to product
management … I appreciated that there was a solid basis of concepts to get to grips
with, and it gave me a lot to think about."
Mastering The Product Role
Mastering the Product Role describes the various functions of product management, and outlines its uses in different organisational contexts. It provides guidance for being an effective product person, developing your talent, working with stakeholders and making product management work in mid-to-large organisations.
The book also covers thoughts on the future of product management and provides tools for professionals working on product initiatives.
Understanding Business Context & Focus
Product management starts here. Before building and managing products in mid-to-large organisations, product people need to understand the organisation's aims, strategies and culture and what they mean for them.
Understanding Business Context and Focus explores how business context and focus relate to, and impact, product management, from the organisation's vision statement to objectives, strategy, values and culture. Looking specifically at what each encompasses, the book examines the different approaches taken by organisations and how this flows down to and can be navigated by product people.
Bringing New Products To Market
Whether creating a product from nothing or making a stepped change to an existing product, the task presents many opportunities to ask and seek answers to fundamental questions that will steer the final outcome. Bringing New Products to Market takes you through the journey in incremental steps that enable you to learn quickly and put that learning into action.
The book starts by framing the idea, moves onto setting a motivating vision, objectives and key performance indicators; understanding customers and using this to create new products into the market. Supporting areas that product people need to understand and may need to get involved in are also covered.
Managing Existing Products
Once a product is in market, new adventures with fresh opportunities and challenges start. Managing Existing Products is designed to equip you with the tools and insights you need to understand your current context and make decisions for moving your product forward.
Managing Existing Products begins with questions, about existing products, that product people need to be able to answer. It then goes through activities for creating a cadence for developing, optimising and executing strategies to move existing products forward – including objective setting, strategic roadmaps, iterative delivery and much more.
© 2019-2023 Asomi Ithia. All rights reserved.